6 Surprising Ways To Solve Your Biggest Fleet Challenges
Only Milestone is uniquely equipped to provide the solutions you need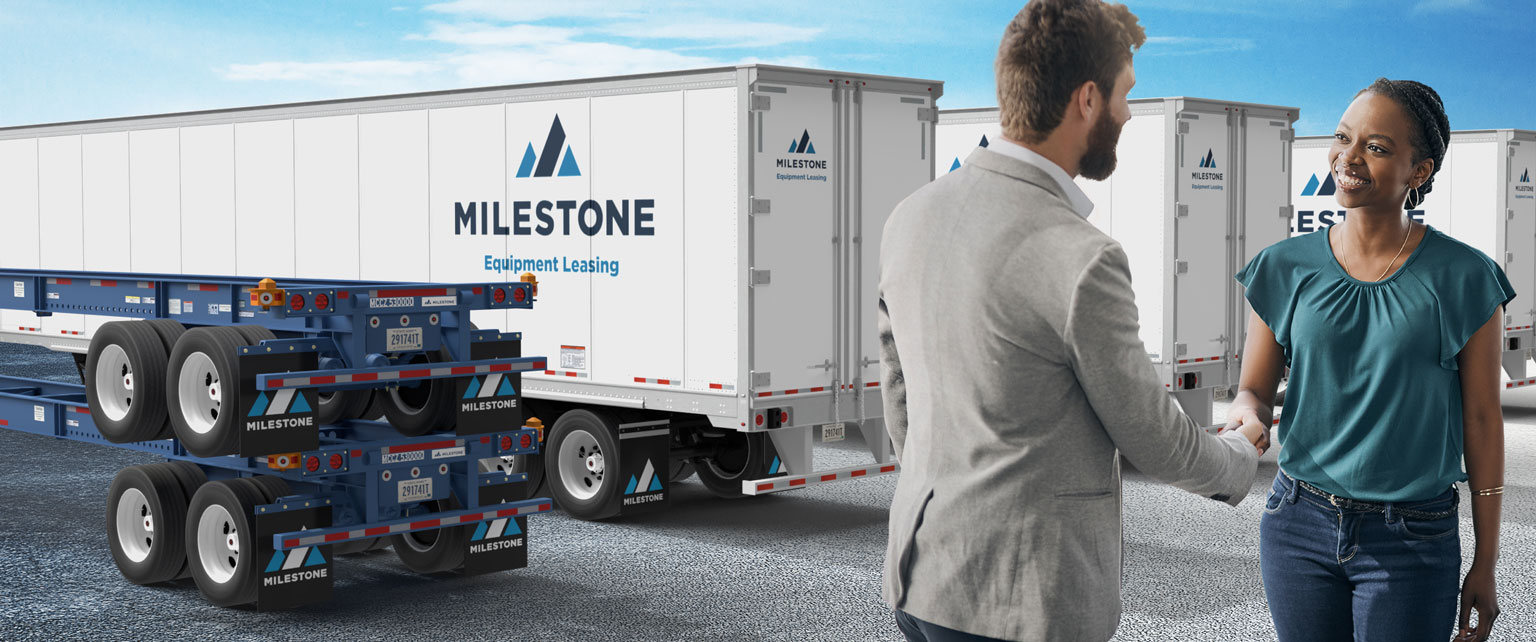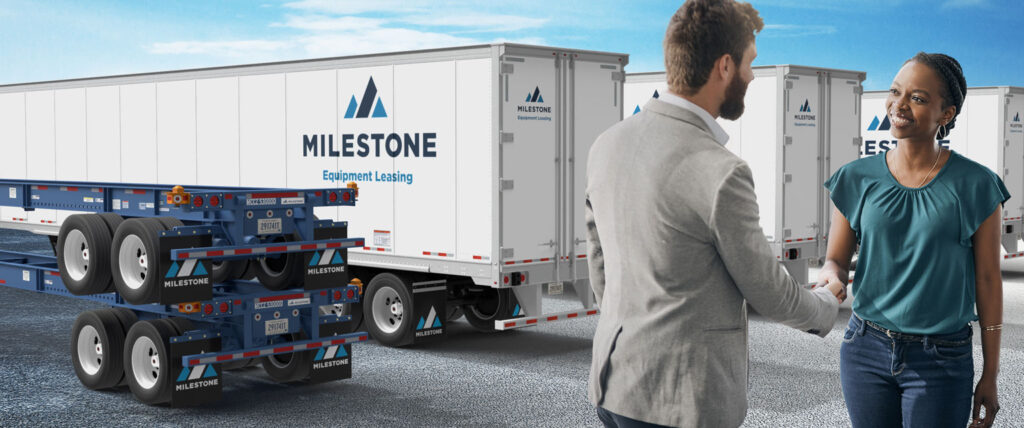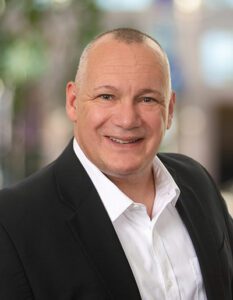 A tractor-trailer rig may not be able to turn on a dime, but it seems the entire shipping industry can. From mid-2020 to early 2023, trailers, chassis and parts were in short supply due to a number of industry factors from exceptional demand to supply chain issues. During that period, the industry norm for private fleets and shipping companies was to secure as many units as possible. "If you could get a trailer, you held onto it," said Chuck Cannata of Milestone. "The supply chain was a mess, and new trailers were hard to come by. Eventually the economy picked back up, and so did demand and profitability for the shipping industry."
In Spring of 2023, the market changed suddenly. Trailer and chassis OEM backlogs eased, while at the same time there was a dramatic slowdown of freight tonnage. According to data provided by Cass Information Systems, shipments and expenditures in May plummeted year-over-year at the fastest pace in nearly three years. In October of 2023, a survey by Morgan Stanley highlighted that shippers were waiting on more consumer buying intentions before moving goods as excess transportation capacity remained abundant.
"This is the new normal for fleet operators: A trailer shortage became a trailer surplus. Industrywide, there are too many assets serving too few customers," said Cannata, the Milestone EVP who oversees all trailer leasing sales. "The question is, what can you do about it?"
"The challenges facing fleet operators today are difficult, but they can be met," observed Phil Shook, Milestone's EVP Chassis & Containers. "Milestone is the only company with the financial strength, the industry expertise, and the diversified equipment to offer these innovative solutions."
New challenges demand innovative solutions
Challenge #1:


"I can't sell my trailers and chassis at a decent price because everyone has too many."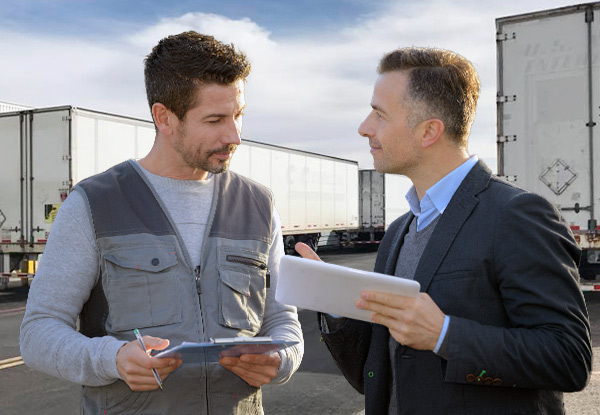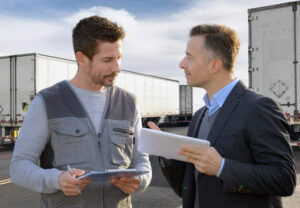 Among trailer and chassis providers, Milestone has the strength to offer a true solution to this issue. We can purchase a customer's inventory outright or structure a sale/leaseback or sale/rentback transaction. This solution allows customers to receive a fair price for their assets today. Only Milestone has a proven track record with decades of experience in this area.
Challenge #2:


"I ordered new units, but I don't know when they'll arrive, so how do I know when or how to sell the old trailers or chassis?"
Anyone who has purchased trailers or chassis recently knows that OEM deliveries have been affected by supply chain failures, strikes or other issues. "Imagine a customer selling 500 trailers and then getting an e-mail from the OEM that their production lines were impacted somehow, and their new units are delayed by 60 days," Chuck Cannata said. "That puts them in a terrible bind. We can arrange to purchase their existing assets and then give them a reasonable month-to-month rental so they can keep those units in service until the OEMs produce the new units."
Challenge #3:


"The trailers or chassis I need to sell are geographically dispersed."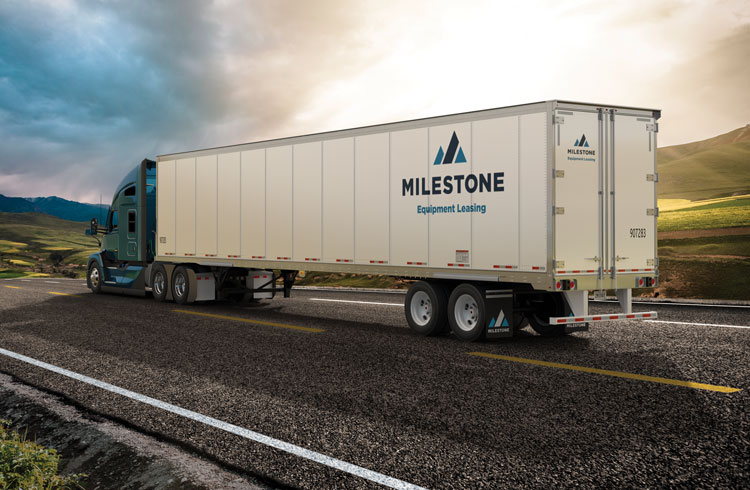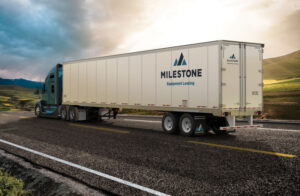 Milestone takes the pressure off customers by offering the sale/leaseback/rentback structures with one check and one transaction. That way they're not faced with trying to sell these in groups of 10 or 20 in local markets. For even greater flexibility, their trailers can be turned in at any of our 30 branch locations across the country.
Challenge #4:


"I'm paying too much and getting the wrong type of equipment!"
What sounds like an absurd statement is all too common. Nearly all trailer leasing companies emphasize the newest (and most expensive) trailers that are ideally suited for long-haul trips at highway speeds. But what if you need a cartage trailer for local trips? What if you just need a trailer for storage, but the supplier only had new equipment available, and as a result you're paying four times what a storage trailer should cost?
Milestone is unique in the industry in that we can always provide the right equipment for the specific application. We have an inventory of trailers across a range of vintages ideally suited for everything from nationwide, interstate, intrastate, local, cartage and storage service so an appropriate trailer is available at an advantageous price.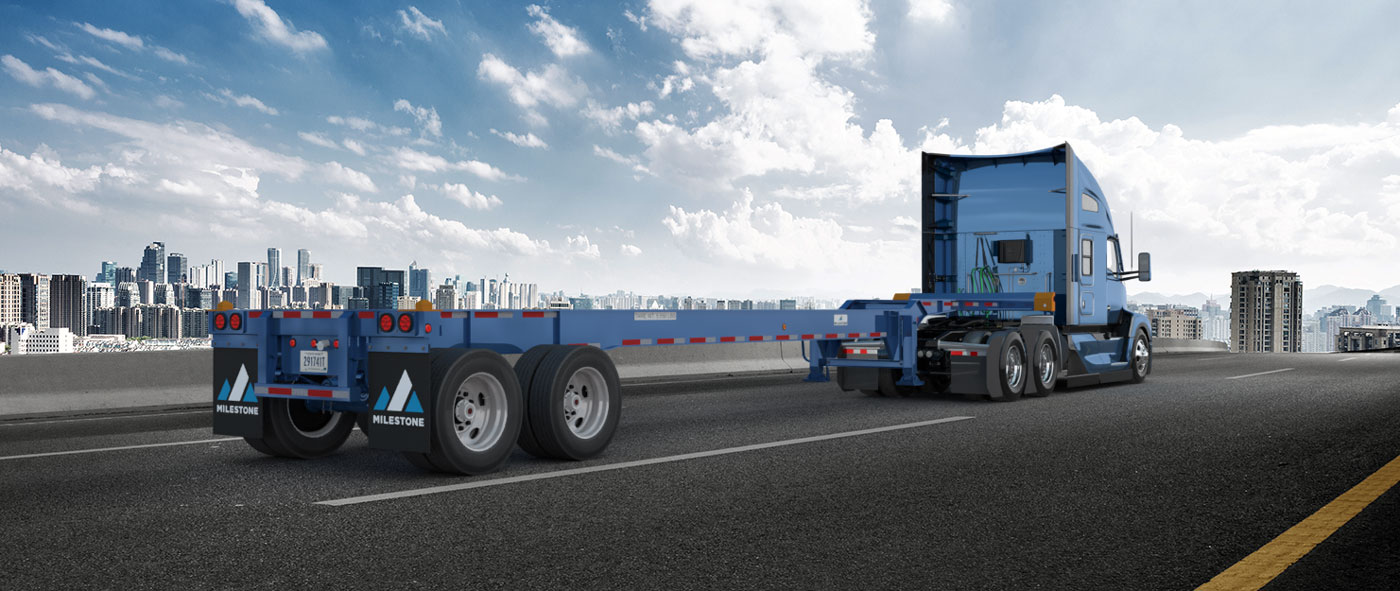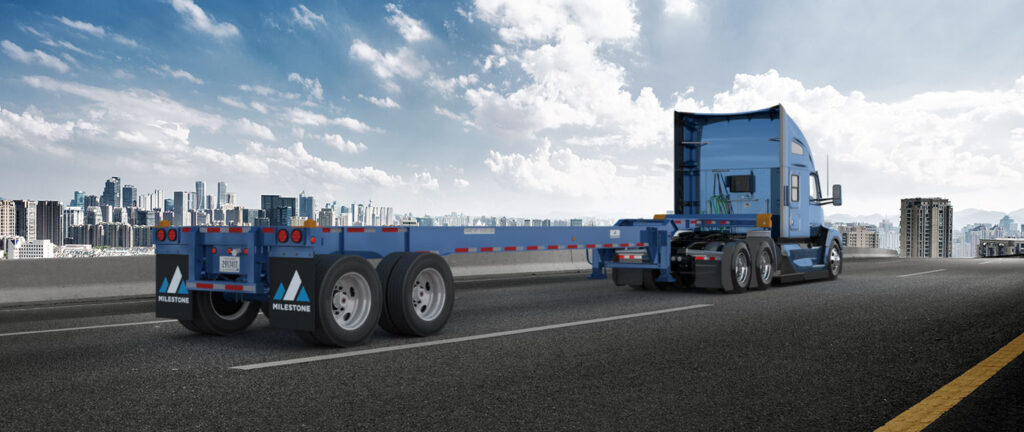 On the chassis side, Milestone offers one of the widest ranges of chassis configurations in the industry. From 23.5' sliders to 40' goosenecks. We have the newest and best equipped fleet of specialized chassis that will allow you to haul single or multiple containers of virtually any size.
"Milestone maintains our entire fleet to meet our high service standards so we can always provide exceptional value for our customers and allow them to operate in a profitable, safe environment while keeping an extreme focus on customer satisfaction and driver satisfaction," said Phil Shook. "We have the type of equipment they want at the commitment level they want."
Challenge #5:


"I am booked solid, and it's hard to pull a trailer or chassis out of service for routine maintenance."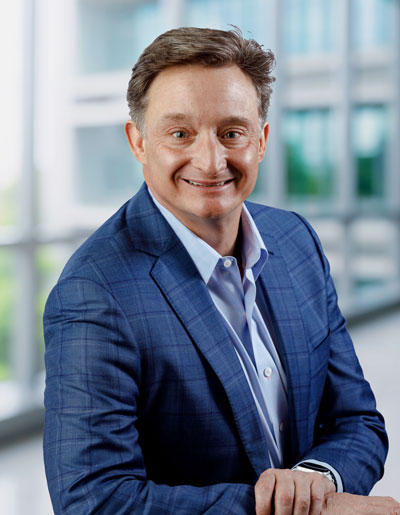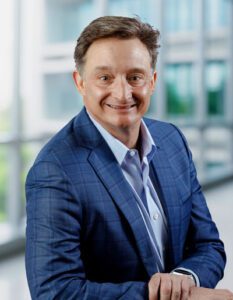 When you're using every unit you have as much as you can, it's easy to defer the routine service that doesn't seem immediately critical. As a result, many trailers and chassis had important service and maintenance delayed or skipped altogether. The reliability, safety, and useful life of the fleet is compromised.
This is especially true in the chassis market. "Some of our competitors might have a business plan to refurbish a chassis at a certain age, but over the last couple of years they felt they couldn't afford to take them out of service to have the work done. So now there's a backlog of repairs that need to be done," said Shook. "In fact, we believe that somewhere between 60-65% of the current chassis fleet in North America needs to be replaced or refurbished."
In contrast, Milestone's trailers are well maintained and rigorously serviced to assure reliability and safety. Our chassis are the newest and best equipment on the road, with the most advanced safety features available. Compared to outdated and neglected equipment, Milestone's chassis represent the premier product. The upfront cost may be greater, but they yield a lower total cost of operation with fewer breakdowns, fewer out of service days and fewer expenses incurred by a driver or customer.
Challenge #6:


"How can I optimize my fleet when there are so many negative forces to contend with?"
At Milestone, we never use a one-size-fits-all tactic. We use a fleet management approach focused on you and your specific needs. Our transportation specialists take time to really learn about your business, your ideal operating environment, your current fleet size and composition, your base shipping requirements and your peak needs. Together with you, we will develop a strategic business solution that will provide the most effective results and the greatest value, complete with a plan for action.


We have the broadest range of equipment, deep resources and exceptional flexibility all at your disposal from our extensive nationwide network. Our goal is not to lease you a trailer or chassis, it's to provide you with a fleet solution with a competitive advantage.
With that, we want you to have peace of mind, the confidence that we are here for you, and that we're ready and equipped to go the extra mile.