Big Thanks from Milestone to Our Nation's Truck Drivers with Driver Appreciation Campaign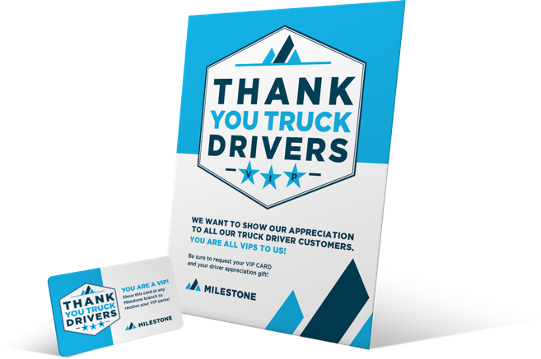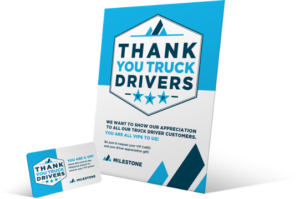 To thank the nation's truck drivers for their hard work and dedication through unprecedented demand and supply chain challenges, Milestone has launched Driver Appreciation Campaign. Throughout the remainder of 2022, we are showing our appreciation to truck drivers for being "VIPs"  by providing them with VIP gifts when they visit our trailer leasing branches nationwide.
To receive these gifts, drivers visit a branch and request their VIP card shown below that include a map and QR code linked to our website listing our branch addresses and phone numbers. Drivers then show their VIP cards when they visit a branch office to receive one of the VIP gifts shown below (while supplies last), as well as bottled water and snacks.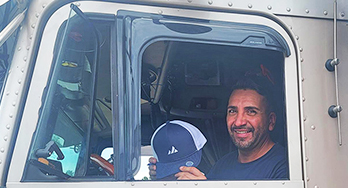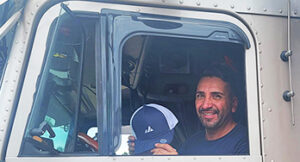 There will also be monthly posts shown below on the Milestone LinkedIn page to share our appreciation for truck drivers for being VIPs with our 2,600+ Followers. Thank you again to our nation's truck driver for you do!