Milestone Completes 2nd Annual Bike Build for Kids in Honor of Shelley Shannon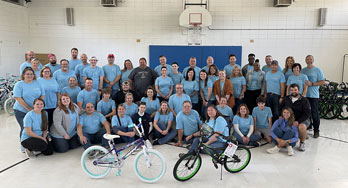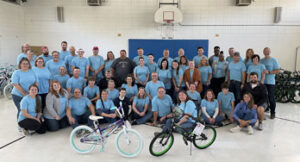 Our St. Charles, MO team members and family completed our 2nd annual bike build last weekend, assembling nearly 180 bikes that were then presented to students during an action-packed assembly on Monday, Oct. 17. This event honors the legacy of our dear friend and teammate, Shelley Shannon, a generous, hard-working leader with a passion for cycling in her personal life, who passed away in 2021.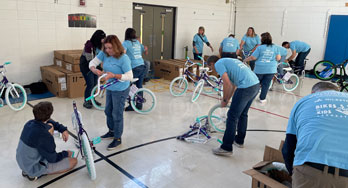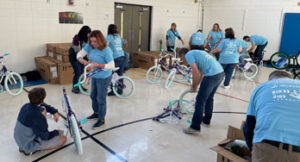 The event is done through our partnership with the Bikes for Kids Foundation. This enables us to serve our community by funding the training materials that includes an insert on Shelley, bicycles and helmets for hundreds of students annually, while allowing volunteers from our team to build the bikes.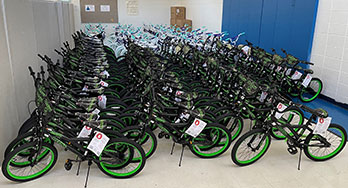 We were honored to work side-by-side with Shelley's family during the build and the presentation. The reaction by these great kids when they receive their bikes made the event a big success and a wonderful tribute to Shelley. We look forward to many more bike builds in Shelley's honor!